Rejected 2014 Montgomery Ad
The Norwich Terrier Club of America (NTCA) has rejected my kennel ad for the NTCA national specialty (Montgomery) catalog. I am a member in good standing with the NTCA. I have asked for an explanation as to why my ad was rejected, but so far have heard nothing.

Here is the ad: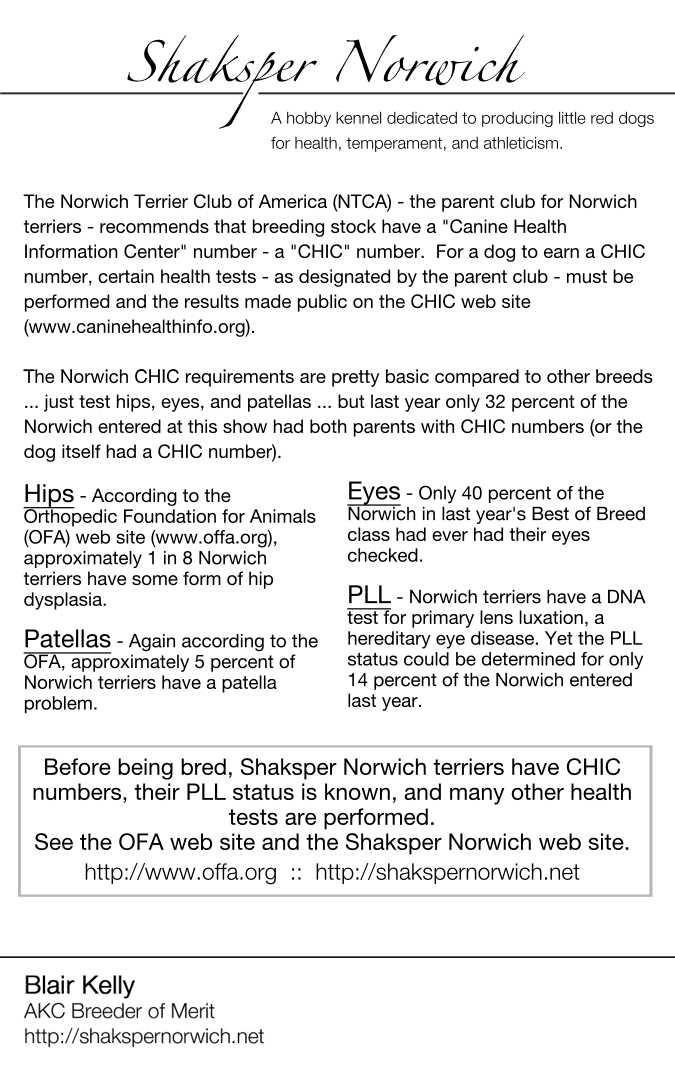 If anyone has a suggestion as to what is objectionable about my ad, I would be interested to hear it.
Blair Kelly
AKC Breeder Of Merit
18 September 2014